Car Servicing Garage – diagnostics, oil changes and testing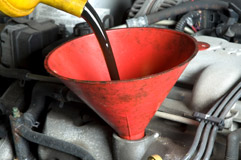 Regularly servicing a car is a necessity to ensure that it continues to function well, and in fact, does not become damaged.
Every manufacturer has their own guides for recommended mileage or time lapse after which a car should be serviced. This is typically 12000 miles or 12 months.
Our Car Servicing Service
At McLennan's Garage we have the experience, expertise and diagnostic tools to service all makes and models of cars and light vans without affecting the manufacturers warranty.
Complete service and repair records are kept. Please contact us to book your car in for a service.