Alfa Romeo Remaps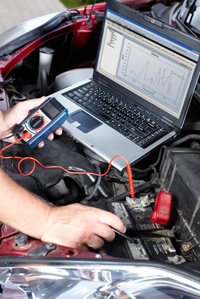 Mclennans Garage provide Alfa Romeo remapping service for engines which fine tunes the software program that controls your engine management system. This service is a non-invasive procedure with a fast turnaround time which we co-deliver with ALFATUNE.
Benefits
The performance of your vehicle will be optimised increasing your driving experience
Your vehicle will feel sharper
An engine that responds more eagerly to your right foot
Smoother power delivery making town driving much easier with fewer gear changes
Improved acceleration for safer overtaking
Fuel consumption will improve whether you are an economical driver or an enthusiast!
Contact us to find out more