Car Garage Repair including exhausts, bodywork, engines & paintwork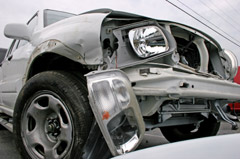 At McLennan's Garage we have the skills and expertise to carry out repairs on all makes of cars. Our repairs include the following:
Exhaust systems
Bodywork repairs
Paintwork repairs
Engine
Brakes
Electronics
Airbag
Clutches
Tyres
Steering Systems
Suspension
Computer Diagnostic Testing
Our Car Repair Service
At McLennan's Garage, we are aware that many disagreements between vehicle owners and repairers are caused by poor communication. To avoid this and to ensure a smooth relationship, we follow a fairly strict procedure:
· We ask you to provide us with details of your car and a clear description of the work you want done, so an estimate can be given.
· We provide a detailed quote, which includes:
– Work to be done
– Parts supplied (new, reconditioned or second-hand)
– Time of completion
– Method of payment (cash, cheque or credit card)
– Cost.
· We give you an an itemised account.
· We will give you any old parts removed from your vehicle, except when 'exchange units' are used. Exchange unit items have to be returned to the supplier for re-manufacture.
· On payment we will provide a receipt
Note:
No further work will be carried out unless you give us your permission. We will explain what repairs were undertaken and how the costs were calculated. A warranty is given on both parts and labour. Warranty details will be noted on the invoice.
Please contact us to book your car in.